Upcoming Events at Stringtown Farms
FARM FEST: The first ever Farm Fest will be held at the farm on Saturday, August 24. There will be wine tasting, smoked cheese tasting, live music, and vendors displaying arts and crafts. A BBQ will be serving great food. So come out, grab some food (we have picnic tables), and enjoy the sunshine. Great local outing and family friendly!
U-CUT LAVENDER: The farm is open for u-cut lavender every day from 10 am to 5 pm.
Around and About
ORTING VALLEY FARMERS MARKET! We'll be at the OVFM every Friday, 3 to 7 pm, through September 27. Stop by for wine and cheese tasting at the market or at the farm.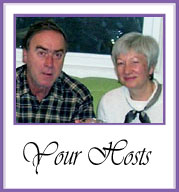 ~ Our Wines ~
White Wine

Chardonnay (Yakima Valley), $12
Lavender Honey Wine, $15
Gewurztraminer (Yakima Valley), $14
Rose
Farmhouse Rose (Puget Sound), $12
Red Wine
Cabernet Sauvignon (Columbia Valley), $15
Farmhouse Red (Red Table Wine), $12
Syrah (Columbia Valley), $15
Trio (Red Table Wine), $15

Prices are per bottle. We give a 10% case discount.