Upcoming Events at Stringtown Farms
HOLIDAY HOURS: Beginning November 23, the farm will be open daily from 10 am to 5 pm through December 23. Choose your own Christmas tree, and shop for gifts of wine, cheese, and lavender products!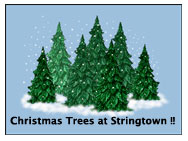 NEW WINE: Just in time for the holidays...come out and try the new Gewurztraminer wine, a smooth, semi-dry white wine with lovely spice notes. A perfect pairing with holiday fare!
RECIPE: See the recipe for a pear tart with lavender goat cheese. Yum!!
Around and About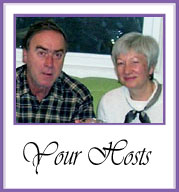 ~ Our Wines ~
White Wine
Chardonnay (Yakima Valley), $12
Lavender Honey Wine, $14 SOLD OUT, COMING BACK SOON
Gewurztraminer (Yakima Valley), $14
Rose
Farmhouse Rose (Puget Sound), $12
Red Wine
Cabernet Sauvignon (Columbia Valley), $15
Farmhouse Red (Red Table Wine), $12
Syrah (Columbia Valley), $15
Trio (Red Table Wine), $15
Syrah Port (Columbia Valley), $30

Prices are per bottle. We give a 10% case discount.