Upcoming Events at Stringtown Farms
NEW! Get your own mushroom log, made locally in Ashford, WA. The logs are ready to produce edible, gourmet mushrooms several times a year. All you do is water the log! Great for Christmas giving.
Around and About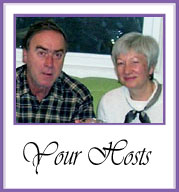 Lavender Honey Pumpkin Muffins
2-1/4 c. unbleached flour
1T. baking powder
½ t. salt
2 t. cinnamon
½ t. each ginger and nutmeg
¼ t. cloves
2 t. ground dried lavender
1 large egg
½ c. lavender-infused honey
1/3 c. vegetable oil
½ c. milk
1 c. pumpkin puree
½ c. each raisins and chopped walnuts (optional)
In a large mixing bowl, blend the flour, baking powder, and salt. Grind together the spices, including the lavender, and blend into the flour mixture. In a small bowl, whisk together the egg, honey, oil, and milk. Stir the pumpkin into the liquid mixture until well blended. Add the liquid mixture to the flour mixture, stirring only until blended. Fold in raisins and nuts. Fill 10 greased muffin tins. Bake at 400 degrees for 15 – 17 minutes until lightly browned. Cool 3 minutes in the pan and then remove to a wire rack to finish cooling. Whole grain variation: For the unbleached flour, substitute 1 c. whole wheat flour, ¾ c. unbleached flour, and ½ c. toasted wheat germ.
---
John Adams
Mailing Address: 9121 Stringtown Road Eatonville, Washington 98328
360-832-4743
stringtownfarms@stringtownfarms.com
---