Upcoming Events at Stringtown Farms
FALL SCHEDULE: Beginning September 3, the farm is closed until October 4.
U-PICK GRAPES: U-pick grapes will be available in late September and early October. Please leave a message and we'll get back to you!
Around and About
ORTING VALLEY FARMERS MARKET! We'll be at the OVFM every Friday, 3 to 7 pm, through September 27. Stop by for wine and cheese tasting at the market or at the farm.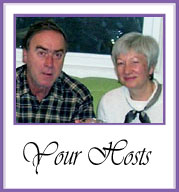 Skillet Frittata with Chard and Smoked Gouda
1 large bunch fresh chard, chopped (about 4 cups)
4 large eggs, slightly beaten (may use egg substitute for part of the eggs)
1 t. garlic powder
1/2 t. kosher salt
1/2 c. shredded smoked Gouda
Pepper and paprika to taste
Parsley and plain yogurt for garnish
Using an 11 inch covered skillet, steam the chard over medium heat in several tablespoons of water until tender (5-6 minutes). Remove the lid and continue cooking until the water evaporates. Meanwhile, mix the eggs, garlic powder, and salt. Stir in the cheese. Pour the egg mixture over the chard in the pan and swirl slightly to cover the bottom of the pan. Sprinkle with pepper and paprika. Cover and cook over medium-low heat until the frittata is puffy and set, about 5 minutes. Serve warm, garnished with yogurt and parsley. Makes 2 servings.
---
John Adams
Mailing Address: 9121 Stringtown Road Eatonville, Washington 98328
360-832-4743
stringtownfarms@stringtownfarms.com
---