Upcoming Events at Stringtown Farms
NEW WINE: We're releasing our new Gewurztraminer wine, a smooth, semi-dry white wine with lovely spice notes. Come out and give it a try!
RECIPE: See the recipe for Smoked Cheese Egg Skillet made with smoked gouda. Yum!!
Around and About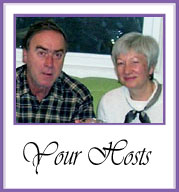 Lavender-Lemon Cheese Molded Salad
1 – 3 oz. package lemon gelatin dessert
10 stalks of fresh lavender flowers (or use 1 T. of dried lavender buds)
2 oz. cream cheese, softened
1/4 c. small curd cottage cheese
Bring 1 cup of water to a boil in a small sauce pan. Remove from heat, add lavender flowers, and steep for 10 minutes. Meanwhile, stir together the cream cheese and cottage cheese and set aside. Remove the lavender flowers from the pan and strain the water into a 4-cup glass measuring cup. Return the strained water to the pan and heat until simmering. Add the gelatin to the measuring cup and stir in the hot strained water until the gelatin is completely dissolved. Add 2 c. of ice cubes and stir 3 to 5 minutes until the gelatin begins to set. (If slow to set, remove the ice and place the gelatin in the refrigerator for several minutes.) Remove any remaining ice and gently whisk in the cream cheese mixture until distributed throughout the gelatin. Pour the gelatin into an 8 x 4 inch glass pan. Cover the pan and refrigerate until set. Serves four.
---
John Adams
Mailing Address: 9121 Stringtown Road Eatonville, Washington 98328
360-832-4743
stringtownfarms@stringtownfarms.com
---