Upcoming Events at Stringtown Farms
FEBRUARY IS SWEETHEART MONTH! To celebrate your sweetheart, join us for wine, cheese, and fudge tasting at the farm. Beginning February 1, 2019, the farm is open every Friday, Saturday, and Sunday, 10 am to 5 pm.
Around and About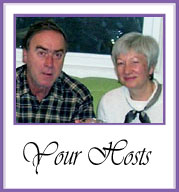 Chocolate Lavender-Lemon Lace Cookies
1 c. organic quick oats
1/2 c. organic granulated sugar
2 t. coarsely ground lavender buds
1/3 c. organic butter, melted
1 large egg, slightly beaten
2 t. grated organic lemon zest
1 t. organic lemon extract
2 T. milk
3 T. white whole wheat flour
1/2 t. fine sea salt
1/4 c. bittersweet organic chocolate chips
Place oven racks in the top 1/3 and bottom 1/3 of the oven. Preheat the oven to 325 degrees. Line two baking sheets with parchment paper and set aside. Mix together the oats, sugar, and lavender. Add the melted butter and stir until well mixed. Stir in the egg. Add the lemon zest, lemon extract, and milk, and stir. Beat in the flour and salt. Drop rounded teaspoons of cookie batter on the parchment-lined sheet about 2 inches apart. Bake with one sheet on the top shelf and the other sheet on the bottom shelf for 4 – 5 minutes. Switch sheets from top to bottom rack and continue baking for another 4 – 5 minutes. Cool for 2 minutes, then using a thin metal spatula remove the cookies to a rack and let cool completely. When cool, melt the chocolate chips in the microwave in bursts of 20 – 30 seconds, stirring after each burst. (Or melt over hot water in a double boiler, stirring frequently.) Spread chocolate on the back of one cookie and sandwich it to the back of a second cookie. Makes about 2 dozen sandwiched cookies.
---
John Adams
Mailing Address: 9121 Stringtown Road Eatonville, Washington 98328
360-832-4743
stringtownfarms@stringtownfarms.com
---