Upcoming Events at Stringtown Farms
Holiday Hours!
Celebrate the holidays at the farm! From November 24 through December 23, the farm will be open daily from 10 a.m. to 5 p.m. Come out and see the great selection of Christmas trees! Shop for gifts, taste the wine, and sample the smoked cheese. See you there!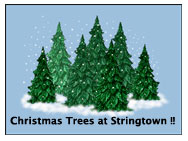 Around and About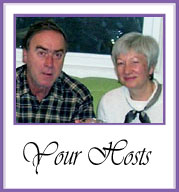 Smoked Cheese Cauliflower Soup
1 small head of cauliflower, cut into small florets
1 shallot, sliced
1 T. olive oil
32 oz. vegetable or chicken broth
1/4 t. dried rosemary
1/8 t. each salt and fresh black pepper
1 c. shredded smoked cheddar cheese (about 4 oz.)
1 T. dried lavender buds for garnish
Heat the olive oil in a large saucepan over medium heat. Add the shallot and cauliflower and saute for 3 or 4 minutes until vegetables begin to soften. (Alternatively, toss the cauliflower in 1 T. olive oil and roast on a parchment-covered baking sheet for 15 minutes at 425 degrees. Add to the sauteed shallots.) Add the broth, rosemary, and salt and pepper. Bring to a boil, reduce heat and simmer for 10 minutes or until cauliflower is tender. Puree the soup in small batches in a blender or using a hand blender. Return soup to the pan and stir in the cheese. Heat over low heat, stirring frequently, until cheese is melted. Garnish each serving with a pinch or two of lightly crushed lavender buds. Makes 3 or 4 servings.
---
John Adams
Mailing Address: 9121 Stringtown Road Eatonville, Washington 98328
360-832-4743
stringtownfarms@stringtownfarms.com
---