Upcoming Events at Stringtown Farms
Wine: Just released the new lavender honey wine and Farmhouse Rose. Come out and try them!
Hours: The wine tasting room/lavender gift shop is open Friday through Sunday, 10:00 am to 5 pm.
Around and About
ORTING VALLEY FARMERS MARKET OPENS JUNE 8, 3 - 7 PM. SEE YOU THERE!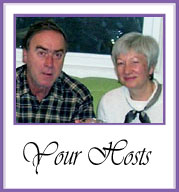 Lavender Chocolate Popcorn
1 bag of microwave popcorn (about 3.3 ounces or 1/3 cup popcorn kernels)
5 ounces dark chocolate chips (or use chopped dark chocolate)
2 t. lavender buds, lightly ground
1/2 t. fine sea salt
Pop the corn in a microwave according to the package directions and pour into a large bowl. Remove any unpopped kernels. Mix together the lavender and chocolate. Melt the chocolate in a microwave-safe bowl, checking and stirring every 30 seconds, until mostly melted. Remove from the microwave and stir until completely melted. Pour the chocolate over the popcorn and gently toss to coat the popcorn. Spread the popcorn on a parchment-covered baking sheet and sprinkle lightly with sea salt. Let the popcorn sit at room temperature until the chocolate has hardened, 1 – 2 hours. Makes 4 servings.
---
John Adams
Mailing Address: 9121 Stringtown Road Eatonville, Washington 98328
360-832-4743
stringtownfarms@stringtownfarms.com
---