Upcoming Events at Stringtown Farms
U-CUT LAVENDER AVAILABLE! The farm's lavender is now blooming and available for u-cut. Come on out to cut fresh lavender, sample the wine and smoked cheese, and have a picnic!
Around and About
ORTING VALLEY FARMERS MARKET. We are at the Orting Valley Farmers Market every Friday, through September 1, from 3:00 pm to 7 pm. Come out and sample wine and shop our lavender products!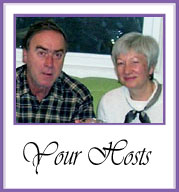 Slow Cooker Herbed Meatloaf
1-1/2 lbs. lean ground beef (may use part ground pork or lamb)
2 c. dry cornbread stuffing (or dry bread crumbs)
1 can (10.5 oz.) cream of mushroom soup
1/2 c. chopped onion
1 stalk of celery, chopped
1/2 c. chopped fresh mushrooms
1 c. finely chopped kale or baby spinach
1 egg, beaten
2 T. tomato paste
1 tsp. each salt, pepper, and garlic powder
1 T. herbes de Provence*
In a large bowl, combine all the ingredients, mixing well with your wet hands. Shape the mixture into a loaf somewhat smaller than base of the cooker pot. Place in the pot and cook on high for one hour. Turn the cooker to low and continue cooking until done, 3 – 4 additional hours (time varies depending on the cooker).
*Use commercially prepared herbs de Provence or make an herb mixture to suit your own taste. Try grinding together the following dried herbs in the small jar of your blender (or grind by hand with a mortar and pestle): 2 parts each lavender buds, oregano, savory, and thyme, and one part each basil, rosemary, and sage.
---
John Adams
Mailing Address: 9121 Stringtown Road Eatonville, Washington 98328
360-832-4743
stringtownfarms@stringtownfarms.com
---