Upcoming Events at Stringtown Farms
NEW! Get your own mushroom log, made locally in Ashford, WA. The logs are ready to produce edible, gourmet mushrooms several times a year. All you do is water the log! Great for Christmas giving.
Around and About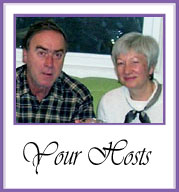 Salmon Poached in Farmhouse Red Wine
1 lb. salmon filet
2 garlic cloves, sliced
2 bay leaves
1/2 t. dried thyme
2 c. Farmhouse Red wine
Place the salmon, skin side down, in a large skillet. Pour the wine over the fish and add the remaining ingredients, sprinkling the thyme on the fish. Cover the skillet and bring to a boil. Reduce heat and simmer, covered, for about 20 minutes or until the fish is done in its thickest part. Makes 2 or 3 servings.
---
John Adams
Mailing Address: 9121 Stringtown Road Eatonville, Washington 98328
360-832-4743
stringtownfarms@stringtownfarms.com
---