Upcoming Events at Stringtown Farms
CHRISTMAS TREES AVAILABLE! Come out to select and cut your favorite tree, from small to tall Noble or Douglas firs. Some pre-cut trees are also available. We provide hand saws.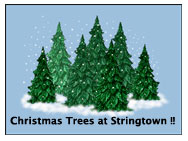 NEW! Get your own mushroom log, made locally in Ashford, WA. The logs are ready to produce edible, gourmet mushrooms several times a year. All you do is water the log! Great for Christmas giving.
Around and About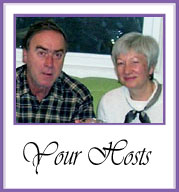 Strawberry-Rhubarb Lavender Muffins
2 c. chopped fresh rhubarb
3/4 c. sliced fresh strawberries
2 c. white whole wheat flour
1/2 c. almond meal
1 t. baking powder
1 t. baking soda
1/2 t. salt
2 t. coarsely ground dried lavender buds
3/4 c. granulated sugar
1 c. buttermilk
1/3 c. canola oil
1 large egg
Heat oven to 375 degrees. In a large bowl, combine flour, almond meal, baking powder, baking soda, salt, and lavender. In a medium bowl, beat together the sugar, buttermilk, oil, and egg until combined. Stir the liquid mixture into the flour mixture until just combined, but still lumpy. Fold in the rhubarb and strawberries. Spoon the batter into 12 paper-lined muffin tin cups. Bake for 18-20 minutes until toothpick inserted in the center comes out clean. Let cool in the pan 3 to 5 minutes. Remove to wire rack and cool completely. Store in an airtight container for a few days or freeze for longer storage.
---
John Adams
Mailing Address: 9121 Stringtown Road Eatonville, Washington 98328
360-832-4743
stringtownfarms@stringtownfarms.com
---