Upcoming Events at Stringtown Farms
FARM FEST: The first ever Farm Fest will be held at the farm on Saturday, August 24. There will be wine tasting, smoked cheese tasting, live music, and vendors displaying arts and crafts. A BBQ will be serving great food. So come out, grab some food (we have picnic tables), and enjoy the sunshine. Great local outing and family friendly!
U-CUT LAVENDER: The farm is open for u-cut lavender every day from 10 am to 5 pm.
Around and About
ORTING VALLEY FARMERS MARKET! We'll be at the OVFM every Friday, 3 to 7 pm, through September 27. Stop by for wine and cheese tasting at the market or at the farm.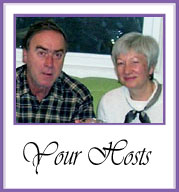 Strawberry-Rhubarb Lavender Muffins
2 c. chopped fresh rhubarb
3/4 c. sliced fresh strawberries
2 c. white whole wheat flour
1/2 c. almond meal
1 t. baking powder
1 t. baking soda
1/2 t. salt
2 t. coarsely ground dried lavender buds
3/4 c. granulated sugar
1 c. buttermilk
1/3 c. canola oil
1 large egg
Heat oven to 375 degrees. In a large bowl, combine flour, almond meal, baking powder, baking soda, salt, and lavender. In a medium bowl, beat together the sugar, buttermilk, oil, and egg until combined. Stir the liquid mixture into the flour mixture until just combined, but still lumpy. Fold in the rhubarb and strawberries. Spoon the batter into 12 paper-lined muffin tin cups. Bake for 18-20 minutes until toothpick inserted in the center comes out clean. Let cool in the pan 3 to 5 minutes. Remove to wire rack and cool completely. Store in an airtight container for a few days or freeze for longer storage.
---
John Adams
Mailing Address: 9121 Stringtown Road Eatonville, Washington 98328
360-832-4743
stringtownfarms@stringtownfarms.com
---