Upcoming Events at Stringtown Farms
FEBRUARY IS SWEETHEART MONTH! To celebrate your sweetheart, join us for wine, cheese, and fudge tasting at the farm. Beginning February 1, 2019, the farm is open every Friday, Saturday, and Sunday, 10 am to 5 pm.
Around and About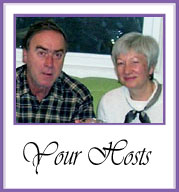 Very Berry Lavender Cobbler
6 c. frozen mixed berries (strawberries, blackberries, blueberries, as desired), thawed with juice
1/2 c. sugar
1/4 c. all-purpose flour
2 T. butter, cut into small cubes
Preheat oven to 400 degrees. Butter an 8 x 8 inch glass baking pan. Mix together the berries with juice, sugar, flour, and butter. Pour into the prepared baking pan. Sprinkle with cobbler topping. Bake 45 to 50 minutes until bubbly and lightly browned. Makes 8 servings.
Cobbler topping: In a food processor, pulse together a few times 1/2 c. white whole wheat flour, 2 T. sugar, and 1 t. lavender buds. With the processor running, gradually add through the chute 1/4 c. butter cut into small cubes, then add 1 egg and 2 T. milk. Process until crumbly.
---
John Adams
Mailing Address: 9121 Stringtown Road Eatonville, Washington 98328
360-832-4743
stringtownfarms@stringtownfarms.com
---