Upcoming Events at Stringtown Farms
HOLIDAY HOURS: Through December 23, the farm is open daily from 10 am to 5 pm. Choose your own Christmas tree, and shop for gifts of wine, cheese, and lavender products!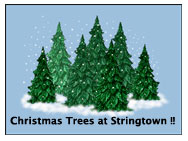 NEW WINE: Just in time for the holidays...come out and try the new Gewurztraminer wine, a smooth, semi-dry white wine with lovely spice notes. A perfect pairing with holiday fare!
RECIPE: Leftover turkey? See the recipe for turkey chili with wine. Yum!!
Around and About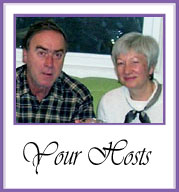 Pear Tart with Lavender Goat Cheese
1 - 9 inch single pie crust
2 large ripe pears
2 T. fresh lemon juice
6 oz. goat cheese
1 egg
1-1/2 t. lavender buds, lightly ground
2 T. melted butter
1 T. lavender-infused honey
Preheat oven to 375 degrees. Fit pie crust into 9 inch tart or pie plate. Cover with parchment paper and fill with dried beans or pie weights. Bake crust for 20 minutes. Remove bean fill and set crust aside to cool. Quarter and core the pears (pare if desired, but not necessary) and make 1/8 inch thick slices. Gently toss slices with the lemon juice. Beat together the goat cheese, egg, and lavender buds. Spread the cheese filling into the pie crust. Arrange the pear slices over the filling. Brush pears with melted butter and drizzle with honey. Return tart to the oven and bake 35-45 minutes until filling is set. Cool before serving. Makes 8 servings.
---
John Adams
Mailing Address: 9121 Stringtown Road Eatonville, Washington 98328
360-832-4743
stringtownfarms@stringtownfarms.com
---