Upcoming Events at Stringtown Farms
FARM FEST: The first ever Farm Fest will be held at the farm on Saturday, August 24. There will be wine tasting, smoked cheese tasting, live music, and vendors displaying arts and crafts. A BBQ will be serving great food. So come out, grab some food (we have picnic tables), and enjoy the sunshine. Great local outing and family friendly!
U-CUT LAVENDER: The farm is open for u-cut lavender every day from 10 am to 5 pm.
Around and About
ORTING VALLEY FARMERS MARKET! We'll be at the OVFM every Friday, 3 to 7 pm, through September 27. Stop by for wine and cheese tasting at the market or at the farm.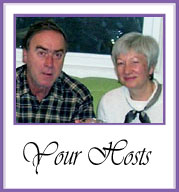 Lavender Blackberry Cobbler
Filling:
1/3 c. flour
¾ c. sugar
½ t. salt
4 c. fresh blackberries
1 T. lemon juice
1 T. butter
Preheat oven to 400 degrees. Butter an 8 x 8 inch baking pan. Mix flour, sugar, and salt in a medium bowl. Add berries and lemon juice and mix gently until berries are coated with flour mixture. Pour into the buttered pan. Bake until bubbly (about 15 minutes).
Topping:
1 T. dried lavender buds
½ c. flour
2 T. sugar
1 t. baking powder
¼ t. salt
2 T. butter, melted and cooled
½ c. milk or sour cream
1 egg, slightly beaten
Whisk together the lavender buds, flour, sugar, baking powder and salt. Make a well in the center of the flour mix and pour in the melted butter, the milk, and the egg. Whisk until the batter is smooth. Carefully remove the hot pan with the berries from the oven and pour the batter over the berries. Return the pan to the oven and bake about 20 minutes until the top is lightly browned. Serve warm.
---
John Adams
Mailing Address: 9121 Stringtown Road Eatonville, Washington 98328
360-832-4743
stringtownfarms@stringtownfarms.com
---