Upcoming Events at Stringtown Farms
FEBRUARY IS SWEETHEART MONTH! To celebrate your sweetheart, join us for wine, cheese, and fudge tasting at the farm. Beginning February 1, 2019, the farm is open every Friday, Saturday, and Sunday, 10 am to 5 pm.
Around and About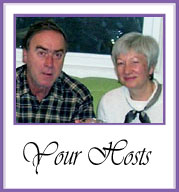 Lavender-Ginger Ice Cream
1 c. half-and-half
1/2 c, sugar, divided
2 T. light corn syrup
12 flowering tips from fresh English lavender stalks
1 T. fresh ginger, chopped
1/8 t. salt
1 (12 oz.) can evaporated low-fat milk
2 large eggs
Combine the half-and-half, 1/4 c. sugar, corn syrup, lavender flowers, ginger, salt, and evaporated milk in a heavy saucepan. Heat the mixture, stirring occasionally, until mixture is steaming and bubbles begin forming around the edge of the pan, but do not boil. Remove from the heat, cover, and let stand for 15 minutes. Whisk together the remaining sugar and eggs in a medium bowl. Gradually add the hot milk mixture to the eggs, whisking constantly. Pour the mixture through a fine sieve back into the pan and cook over medium heat, stirring constantly until the custard begins to thicken and coats the back of a spoon (temperature should reach 160 degrees). Remove from heat and place the pan in an ice-filled bowl and cool for 20 minutes, stirring occasionally. Refrigerate the custard until completely cool. Pour the custard into the freezer can of the ice-cream maker. Freeze and ripen the ice cream according to manufacturer's instructions. Makes 1 quart.
---
John Adams
Mailing Address: 9121 Stringtown Road Eatonville, Washington 98328
360-832-4743
stringtownfarms@stringtownfarms.com
---