Upcoming Events at Stringtown Farms
U-CUT LAVENDER: Starting July 4, the farm is open for u-cut lavender every day from 10 am to 5 pm.
WINE: Just released the new lavender honey wine and Farmhouse Rose, and they are going fast. Come out and try them!
RECIPE: See the recipe for Lavender-Lemon Cheese Gelatin!!
Around and About
WE ARE AT THE ORTING VALLEY FARMERS MARKET ON FRIDAYS, 3 - 7 PM. SEE YOU THERE!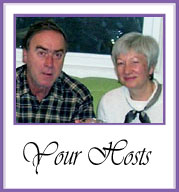 Lavender Honey Asian-Inspired Salad
4 c. lettuce, torn into bite-sized pieces (Romaine or butter)
1 c. Napa cabbage, finely shredded
1 ripe mango, peeled and chopped
1 ripe avocado, peeled and chopped
1 medium tomato, chopped (or ½ c. grape tomatoes, halved)
½ c. dark seedless grapes, halved
3/4 c. sliced fresh green beans
3/4 c. finely sliced carrots and/or cucumber
1 T. fish sauce
3 T. fresh lime juice
1 T. lavender honey
1/8 t. sweet chili sauce (or more to taste)
1 crushed garlic clove
Mix the fish sauce, lime juice, honey, and chili sauce until well blended. Add the garlic and set aside. Prepare a bed of lettuce on a large platter or plate. Layer the prepared vegetables and fruit on the lettuce bed. Pour the dressing over the salad. Toss gently just before serving. Makes 4 side servings.
---
John Adams
Mailing Address: 9121 Stringtown Road Eatonville, Washington 98328
360-832-4743
stringtownfarms@stringtownfarms.com
---