Upcoming Events at Stringtown Farms
FEBRUARY IS SWEETHEART MONTH! To celebrate your sweetheart, join us for wine, cheese, and fudge tasting at the farm. Beginning February 1, 2019, the farm is open every Friday, Saturday, and Sunday, 10 am to 5 pm.
Around and About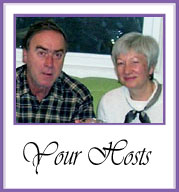 Lavender-Herbed Deviled Eggs
6 large hard-cooked eggs, peeled and halved lengthwise
3 T. plain Greek yogurt
1 T. mayonnaise
2 t. coarsely ground lavender buds
1 T. finely snipped chives
1 t. fresh lemon juice
1 t. Dijon-type mustard
1/8 t. each salt and pepper (or to taste)
Cayenne pepper for garnish, if desired
Remove egg yolks to a medium bowl and set aside the egg whites. Mash the yolks with a fork and stir in the remaining ingredients (except cayenne) until well blended. Spoon the yolk mixture into the egg white halves and, if desired, sprinkle with a pinch of cayenne.
---
John Adams
Mailing Address: 9121 Stringtown Road Eatonville, Washington 98328
360-832-4743
stringtownfarms@stringtownfarms.com
---