Upcoming Events at Stringtown Farms
HOLIDAY HOURS: Beginning November 23, the farm will be open daily from 10 am to 5 pm through December 23. Choose your own Christmas tree, and shop for gifts of wine, cheese, and lavender products!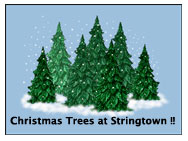 NEW WINE: Just in time for the holidays...come out and try the new Gewurztraminer wine, a smooth, semi-dry white wine with lovely spice notes. A perfect pairing with holiday fare!
RECIPE: See the recipe for a pear tart with lavender goat cheese. Yum!!
Around and About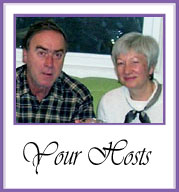 Lavender-Herbed Deviled Eggs
6 large hard-cooked eggs, peeled and halved lengthwise
3 T. plain Greek yogurt
1 T. mayonnaise
2 t. coarsely ground lavender buds
1 T. finely snipped chives
1 t. fresh lemon juice
1 t. Dijon-type mustard
1/8 t. each salt and pepper (or to taste)
Cayenne pepper for garnish, if desired
Remove egg yolks to a medium bowl and set aside the egg whites. Mash the yolks with a fork and stir in the remaining ingredients (except cayenne) until well blended. Spoon the yolk mixture into the egg white halves and, if desired, sprinkle with a pinch of cayenne.
---
John Adams
Mailing Address: 9121 Stringtown Road Eatonville, Washington 98328
360-832-4743
stringtownfarms@stringtownfarms.com
---