Upcoming Events at Stringtown Farms
FEBRUARY IS SWEETHEART MONTH! To celebrate your sweetheart, join us for wine, cheese, and fudge tasting at the farm. Beginning February 1, 2019, the farm is open every Friday, Saturday, and Sunday, 10 am to 5 pm.
Around and About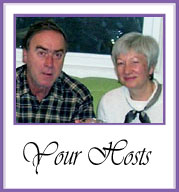 Red Bean & Winter Green Soup
1/2 c. chopped leeks or onions
1/2 c. chopped celery
1 garlic clove, minced
1 T. olive oil
1 bay leaf
1/2 t. crushed lavender buds
1 medium Russet potato, pared and cut into 1 inch pieces
1/2 c. dry white wine
1/2 c. water
1-1/2 c. vegetable broth
2 c. kale or collard green, coarsely chopped
1/2 t. sea salt and pepper to taste
Heat the olive oil in a large sauce pan. Add the leeks and celery and saute for 3 minutes, stirring occasionally. Add the garlic, and stir and saute for another minute. Stir in the bay leaf, lavender, and potatoes. Cook one minute. Add the wine, water, and vegetable broth and bring to a boil. Stir in the greens and return to a simmer. Simmer for 15 minutes partly covered until potatoes are tender. Add the beans and salt and pepper. Heat on low for 5 – 10 minutes. Remove the bay leaf before serving. Makes 2-3 dinner servings or 4 first course servings.
---
John Adams
Mailing Address: 9121 Stringtown Road Eatonville, Washington 98328
360-832-4743
stringtownfarms@stringtownfarms.com
---