Upcoming Events at Stringtown Farms
FEBRUARY IS SWEETHEART MONTH! To celebrate your sweetheart, join us for wine, cheese, and fudge tasting at the farm. Beginning February 1, 2019, the farm is open every Friday, Saturday, and Sunday, 10 am to 5 pm.
Around and About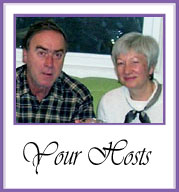 Broccoli with Lavender and Lemon
1-1/2 lbs of broccoli florets
1/4 c. water
2 T. butter
1/4 t. sea salt
1 t. grated organic lemon rind
2 t. fresh organic lemon juice
1/2 t. lavender buds, lightly crushed
Heat the water in a lidded skillet. Add the broccoli, cover, and simmer for about 5 minutes. Remove the lid, add the butter and salt and cook another 2 minutes, until liquid is nearly gone. Increase the heat and cook one minute more, stirring constantly. Stir in the lemon zest, lemon juice, and lavender. Remove from heat and serve immediately. Makes 3 to 4 servings.
---
John Adams
Mailing Address: 9121 Stringtown Road Eatonville, Washington 98328
360-832-4743
stringtownfarms@stringtownfarms.com
---