Upcoming Events at Stringtown Farms
FEBRUARY IS SWEETHEART MONTH! To celebrate your sweetheart, join us for wine, cheese, and fudge tasting at the farm. Beginning February 1, 2019, the farm is open every Friday, Saturday, and Sunday, 10 am to 5 pm.
Around and About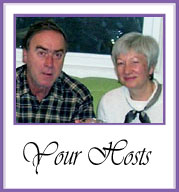 Rosé Cranberry Sauce
3/4 c. Rosé wine
3/4 c. sugar
12 oz. fresh or frozen cranberries
1 medium organic orange
1 small stick of cinnamon
With a vegetable peeler, remove about half of the zest from the orange. Chop the zest into fine strips and reserve. Remove the remainder of the orange peel and discard the peel. Chop up the peeled orange and remove the seeds. Mix sugar, wine, chopped orange and reserved zest strips, and cinnamon stick. Bring to a boil and stir until sugar dissolves. Add cranberries and simmer, partly covered, for 10 minutes. Remove the cinnamon stick. Cover and cool. Store sauce in the refrigerator in a glass container. Makes about 3 cups.
---
John Adams
Mailing Address: 9121 Stringtown Road Eatonville, Washington 98328
360-832-4743
stringtownfarms@stringtownfarms.com
---