Upcoming Events at Stringtown Farms
U-CUT LAVENDER: Starting July 4, the farm is open for u-cut lavender every day from 10 am to 5 pm.
WINE: Just released the new lavender honey wine and Farmhouse Rose. Come out and try them!
RECIPE: See the recipe for Lavender-Ginger Ice Cream!!!
Around and About
WE ARE AT THE ORTING VALLEY FARMERS MARKET ON FRIDAYS, 3 - 7 PM. SEE YOU THERE!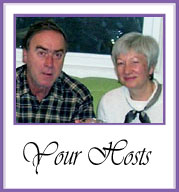 Blackberry Zucchini Almond Muffins
1-1/2 c. white whole-grain flour
1/2 c. almond meal
1 t. baking powder
1/2 t. baking soda
1/2 t. salt
2 t. ground lavender buds
1 cup fresh blackberries (or frozen, thawed and drained)
1 c. shredded zucchini
1/2 c. canola oil
3/4 c. sugar
1/4 c. plain yogurt
2 large eggs
Topping:
1/4 c. quick oats
2 T. brown sugar
3 T. almond meal
1-1/2 T. butter
In a medium bowl, whisk together the flour, almond meal, baking powder, baking soda, salt, and lavender. Stir in the blackberries and zucchini until well floured. Set aside. In a large bowl, beat together the oil, sugar, and yogurt. Add the eggs, one at a time, beating well after each addition. Fold the flour mixture into the egg mixture until just moistened. Fill lined muffin tins 2/3 full. Mix together the topping ingredients, working in butter with fingers until crumbly. Sprinkle topping over the muffins. Bake at 350 degrees for 20-25 minutes, until a toothpick inserted in the center of a muffin comes out clean. Makes 15 muffins.
---
John Adams
Mailing Address: 9121 Stringtown Road Eatonville, Washington 98328
360-832-4743
stringtownfarms@stringtownfarms.com
---