Upcoming Events at Stringtown Farms
FEBRUARY IS SWEETHEART MONTH! To celebrate your sweetheart, join us for wine, cheese, and fudge tasting at the farm. Beginning February 1, 2019, the farm is open every Friday, Saturday, and Sunday, 10 am to 5 pm.
Around and About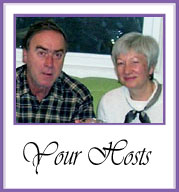 Blackberry Zucchini Almond Muffins
1-1/2 c. white whole-grain flour
1/2 c. almond meal
1 t. baking powder
1/2 t. baking soda
1/2 t. salt
2 t. ground lavender buds
1 cup fresh blackberries (or frozen, thawed and drained)
1 c. shredded zucchini
1/2 c. canola oil
3/4 c. sugar
1/4 c. plain yogurt
2 large eggs
Topping:
1/4 c. quick oats
2 T. brown sugar
3 T. almond meal
1-1/2 T. butter
In a medium bowl, whisk together the flour, almond meal, baking powder, baking soda, salt, and lavender. Stir in the blackberries and zucchini until well floured. Set aside. In a large bowl, beat together the oil, sugar, and yogurt. Add the eggs, one at a time, beating well after each addition. Fold the flour mixture into the egg mixture until just moistened. Fill lined muffin tins 2/3 full. Mix together the topping ingredients, working in butter with fingers until crumbly. Sprinkle topping over the muffins. Bake at 350 degrees for 20-25 minutes, until a toothpick inserted in the center of a muffin comes out clean. Makes 15 muffins.
---
John Adams
Mailing Address: 9121 Stringtown Road Eatonville, Washington 98328
360-832-4743
stringtownfarms@stringtownfarms.com
---